spend money, make money
it's the oldest adage in the book, put it to work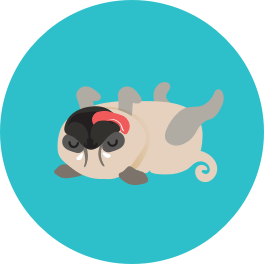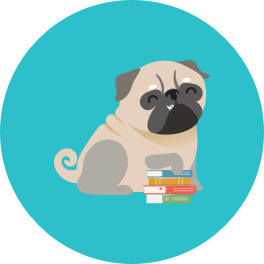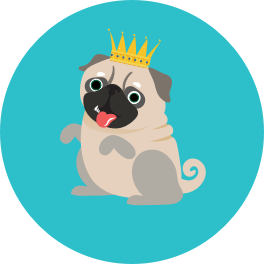 paid search management
At MeanPug, we're on a mission to find you more customers, with paid search it always starts one click-at-a-time.
There's nothing more satisfying to us than seeing our clients' businesses grow. It's painful for us to watch ineffective PPC management waste a company's time, internal resources, and money.
To get the most out of your campaigns, we create thousands (sometimes even millions) of ad variations that are constantly tested with new compelling messages. When you combine that with detailed targeting, the right keywords, and incredible site experiences, we are able to produce the lowest cost leads or drive direct response sales for your business.
transparent roi for google ads and bing
Unlike most agencies, that keep you in the dark, we create real time visualizations that allow you to view your ROI in real time so you know exactly how well your campaigns are performing.
We don't stop there, though. We also test and analyze every aspect of the potential customers experience and rigorously optimize it from lead-to-conversion or click-to-sale.
The combination of PPC management, optimization and real time analytics pipelines is how we grow businesses like yours online.
google paid search
Google handles billions of searches every single day, or trillions of searches a year!
Businesses today requires well ranking search engine presence and strategic placement in search ads to be competitive. Placement of ads on Google Search results when customers are planning their purchases is required to be in their selection process.
Nearly every online marketing strategy includes a strong paid search presence on Google. Choosing not to advertise on Google is like handing your customers over to your competitors.
bing & yahoo paid search
Google represents most search traffic, roughly 75-90% based on the most recent reports. Bing and Yahoo make up the other 10-25%.
Expansion of paid search from google to both bing and yahoo should be done as your digital budgets begin to expand. Treating Bing and Yahoo exactly like Google ads is also a common mistake as there are some key differences between the platforms.
Understanding the differences between the search engines is important and requires setting up custom implementations of tracking and analytics for each platform.
ppc agency in new york city
Need an agency partner close to your HQ? MeanPug has an office in downtown Manhattan's financial district. Feel free to stop by our office to grab beers, play some ping pong, and bounce ideas off our team.
trusted google ads partner
Choose a certified google partner with more than 10 years experience building, managing, and optimizing successful search advertising campaigns on both google and bing.
search advertising agency pricing
Here are the ways agencies typically charge for there service:
1. Percent of Managed Spend (most common)
2. Flat Retainer (second most common)
3. CPA (popular among lead generation)
4. Revenue Share (typical in businesses with strong affiliate presence)
5. Equity in Lieu of Compensation (typical in startups)
We have structured deals with all of the compensation types above and even some that were combinations of the billing types above. We will work with you to find a solution to fit within your company's budget. ?Don't hesitate to get in touch. We want to hear from you.